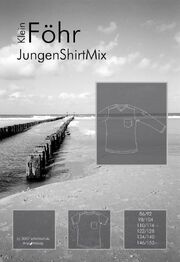 Pattern Notes
Edit
designed by schnittreif.de, Anja Müssig.
This versatile pattern is specially designed for boys.
There are various possibilites and patterns included for round and V-neck and short as well as long sleeves.
Official links
Edit
Links to reviews/blog posts
Edit
[reviews, posts of finished garments, sew-alongs, etc]
This is my blog post showing my first kleinFÖHR. If you scroll down there is an English translation.Seemownay 15:52, February 16, 2010 (UTC)
Sewing Notes
Edit
[your notes on this pattern!]
This was my first attempt and it came out wonderfully. I still need to improve the neckline, but this wasn't my last kleinFÖHR. My son is tall and very slim and it fits him great! Seemownay 15:52, February 16, 2010 (UTC)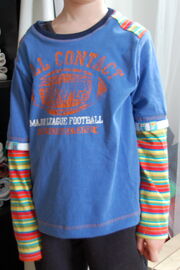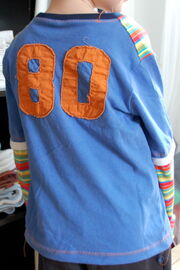 Ad blocker interference detected!
Wikia is a free-to-use site that makes money from advertising. We have a modified experience for viewers using ad blockers

Wikia is not accessible if you've made further modifications. Remove the custom ad blocker rule(s) and the page will load as expected.