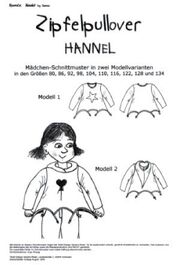 Pattern Notes
Edit
Sweatshirt, sizes 12M - 9. (Baby-Hannel available as e-book)
Design by Bunte Nadel. Available in English and German.
Official links
Edit
[english instructions]
Links to reviews/blog posts
Edit
[reviews, posts of finished garments, sew-alongs, etc]
Sewing Notes
Edit
[your notes on this pattern!] Took out the wavy ribbon bottom. Taped a straight edge to my sewing machine to try and straighten the hems.
[insert your photos of this pattern made up]